About container houses
Zeecontainerwoningen zijn cool! Het zijn grote, uniforme dozen die je in een handomdraai in een leefbare ruimte kunt veranderen.
De trend van containerhuizen vervult moderne wensen: eenvoudig leven, minder rommel, milieubewust zijn, een huis bouwen met een beperkt budget en de kans om iets totaal moderns en anders te doen. 
Een nieuw (tweede) container woning kunt u laten maken in België voor een (h)eerlijke prijs.
FAQ
How much does it cost to build a container house?
'You can design our container house like Lego stones. Roughly, you pay about €12.500 per stone (or container). There are also prefabricated shipping container houses on the market for as little as €15.000. A very big and luxurious house made of shipping containers cost more or less €175.000.' 
How long do container homes last?
'You should expect your containers to last for at least 25 years without any problems'.
Do you need permission to put a container on my land?
'Storage containers are considered to be temporary structures and so would not normally need planning permission. However, we advise being sensitive to the local environment'.
How big is a 40 foot shipping container?
'Standard shipping containers are:
– 8ft (2.43m) wide
– 8.5ft (2.59m) high
and come in two lengths:
– 20ft (6.06m) 
– 40ft (12.2m)
Extra high containers are available at 9.5ft (2.89m) high'.
What are the cost of shipping my home to another country?
'For example, you can build a home in the United Kingdom and after it is finished, you can ship your home to Spain. This is not so expensive as you might think'.
In which climates can I construct a container home?
'Container homes cab be constructed for a variety of climates, ranging from the heat of Mexico to the plummeting coldness of Alaska. You can build your container home in most climates'.
Which type of containers can I use?
'If you've read our article on shipping container dimensions, you will know that there are different types of shipping containers. By far, the two most popular choices are the standard 20-foot shipping container and the high cubed 40-foot shipping container. If possible, choose a high cube container, because they provide an addition foot of height'.
Is it true shipping container home is earthquake proof?
'Even in a direct hit, he structure my possibly roll around a little but certainly not collapse. It would be the most perfect safety cocoon in an Earthquake. It would be at least 100 times safer and stronger than a conventional housing structure'.
LAND
If you have had a container house built, you need land to place your new home. container house. Contact local real estate agent to help you with the purchase of land.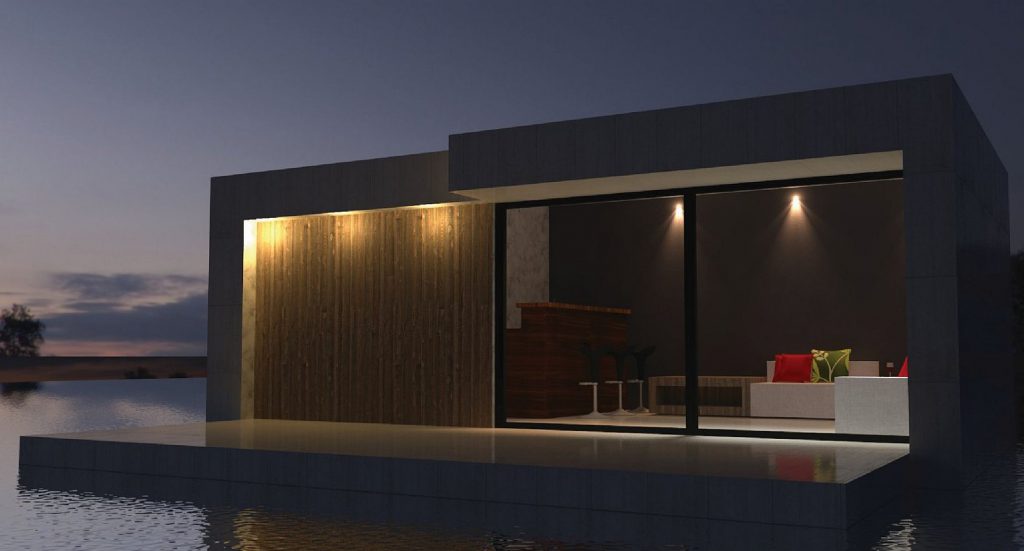 2 containers house (build in Belgium)
PRICE INDICATION PER CONTAINER: € 20.000

Tweeqle tries to give you an indication of the price of a container house. A container house consists of a number of units (containers). You pay per unit. You will probably also have other costs, such as a piece of land or permits. Please inquire about this.

How to build or buy a container home?
This manual tells you the cheapest way to build a container home from start to finish. the manual teaches you all about the best materials and gives you professional designs. After reading this, no professional supplier can fool you anymore. This manual is a must have.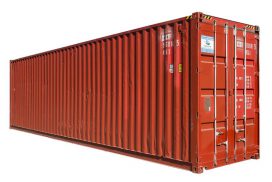 2. Buy a container to start

You can easily use an used container. The price of a used 40 feet container is more or less € 2,000.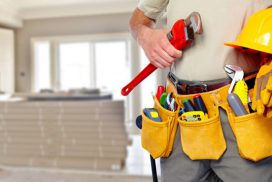 3. Prepare the container for living
Setting up a 1 unit container house costs around € 15.000. This amount is really the minimum. If you want a more luxurious container house, the costs are higher.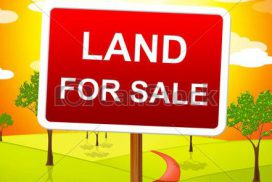 4. You may need land or water

You probably need land or water to place your container house. The prices vary enormously per region.
Download more information
Where do you live?
I am interested to locate my container house in
I want download more information
you can also consider a floating container house